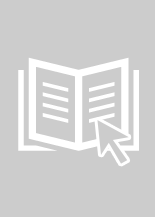 Always Dad
Being A Great Dad During and After Divorce
eBook - 2006

Searching for more content…
Publisher:
Berkeley, CA : Nolo, c2006.
Characteristics:
1 online resource
Contents:
Introduction. Lemons into lemonade
A chance for growth
Getting started
It's all about the kids
Ch. 1. Breaking up is hard to do
One last try
Honoring the bonds of our children
Taking care of yourself
Who moves out?
Leave the lawyer stuff for later if you can
Money, money, money, money
Hang in there
Ch. 2. Creating your new home
Making a home
Location, location, location
Make room for the kids
What's cookin'?
Excuse me! Do I look like a taxi?
Remember you're human
Taking stock
Ch. 3. Daily life as a single dad
A typical day
On less-than-ideal days
Managing the details
Caring for your kids
Baby sitters and after-school care
Homework, TV, games, & leisure
"Right speech" and staying focused on the future
Ch. 4. The noncustodial dance
Dealing with the changes
Some things don't change
Staying connected
Different voices, different homes
Establishing your house rules
Getting flexible at work
Show up when you say you will
Presence, not presents
Ch. 5. Ex-communications: 10 ways to make talking to your ex easier: 1. Be nice
2. Spare the kids
3. Get help
4. Take 24
5. Create clear boundaries
6. Don't try to change her
7. Find ways to agree
8. Listen to your ex-spouse without defending yourself
9. Let your ex have her way while not giving up yours
10. Ask for what you want
11. Bonus advice : ground rules for face-to-face meetings
Ch. 6. Settling up : legal and custody issues
The high cost of conflict
The basics of the legal divorce
Dividing the pie : spousal support and property division
How to choose an attorney
Making a paper trail
When you have to fight
Assume the impossible is possible
Don't underestimate your stress
Opportunities for personal growth
Ch. 7. Let's get real about the kids
Becoming the parent you want to be
Keeping your kids out of the fray
Setting limits
Watching for signs of stress in your kids
Our teenagers, ourselves
Ch. 8. Keeping yourself together
Recognizing and managing stress
10 not-so-hard-and-fast rules for managing stress
Recognizing and managing depression
Choosing your problems
Letting go of your problems
Don't go it alone
Ch. 9. Birthdays and holidays
Happy birthday for all
Have a happy holiday
10 tips for keeping birthdays and holidays sane and happy
Ch. 10. Kids, friends, dating, and lovers
The dating game : ready or not?
Back in the game
Dating and your ex
Introducing your new love to the kids
You're the boss of you
When your ex starts dating
Ch. 11. Taking a chance on love again : remarriage and blending families
Parenting in a blended family
Make space for mourning, and change will happen
New family, new rituals
Dealing with your ex about your marriage, and hers
Do we really have to talk about this?
Nurturing your relationship
Nurturing your extended family
Appendix. Divorce and fathering resources
Index.
---
Opinion
From the critics
---
Community Activity
Notices
Add Notices
There are no notices for this title yet.
Quotes
Add a Quote
There are no quotes for this title yet.